Communicating Across Generations
For the first time in the workplace, you may find five generations working side-by-side. Generations or Communicating Across Generations is a UW-Madison Division of Extension curriculum that is research based and designed to help you understand traits, preferences, and an understanding of how generational differences may impact the workplace.
Session Goals
Increase knowledge and understanding of the generations
Enhance comprehension of how generational differences affect you
Promote skills for effective intergenerational communication
Encourage appreciation of the value of each generation
Expand capacity to manage diverse generational working styles
Generations Explored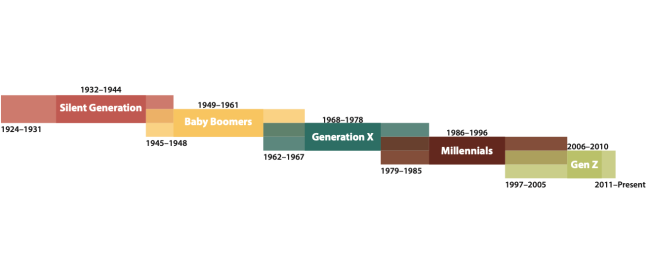 Bring Generations to Your Organization, School, or Workplace
Generations is free to government and non-profit organizations, and a nominal facilitation fee for for-profit businesses in Douglas County.
Contact
James R. Anderson III, PhD
Community and Economic Development Educator
UW-Madison Extension Douglas County
715-395-1363
James.Anderson@ces.uwex.edu