4-H Clubs
University of Wisconsin-Extension programs in 4-H Youth Development give young people opportunities to learn new skills, gain self-confidence and contribute to their communities. Backed by the knowledge and research base of the University of Wisconsin, 4-H Youth Development educators design educational, leadership and citizenship experiences for youth. These programs are delivered directly through adult volunteers in neighborhood 4-H clubs or other groups and by collaborating with local organizations. 
Follow us on Facebook 

Head of the Lakes Fair: For questions for showing at the fair or general questions and registration please see the NEW website to the Head of the Lakes Fair: July 20th-25th, 2021 https://headofthelakesfairgrounds.com/
Letter on behalf of DHL Management Group about registering exhibits for entry at the fair.
So how do I become a member?
New 4-H members are ALWAYS welcome! Re-enrollment for returning members occurs September 1st  – December 31st.  Enrollment is still open for 2021!
You can join 4-H if you are in Kindergarten (5K) through one year past high school.
Youth in Kindergarten, 1st and 2nd grades can join the "Cloverbud" project; a project specially designed to help youth at this age explore a variety of projects and interest,
in a non-competitive environment.
Youth in 3rd grade and older have a choice of over 60 project areas.
In order to join, just follow these four easy steps:
First, choose a 4-H club that is best for you and your family 4-H Club Leader & Board Contacts

We encourage you to learn about a couple different clubs and maybe even go observe a meeting, before selecting a club to join. Things to consider when choosing the club that is best for you include projects the club is most involved with, when and where the club holds meetings, and the size of the club. You may also choose to belong to a club that some of your friends or family belong to.  The choice is entirely up to you! Please call a club/clubs and if you need further assistance please contact the Douglas County UW-Extension office at 715-395-1363 or ellen.chicka@wisc.edu.

Next, contact the 4-H Organizational Leader of the club you wish to join. Speaking with the leader will help you learn more about the club, its members, the enrollment process, enrollment dues and deciding which projects you would like to participate in.

Annual enrollment dues are paid to the club by the club's deadline date.  County enrollment dues are $5 per member 3rd grade and up and $3 for those 2nd grade-K and additional club and project fees may apply.  Financial assistance is also available.
Ask your leader or the office how to enroll online at https://wi.4honline.com and an overview of the available 4-H projects 2021 Project Guide.
While new 4-H members can enroll any time during the year, returning members must be enrolled by December 31st and can add/drop projects up to May 1.

Volunteers! Parents are encouraged to sign up to be a project leader or activity leader. Many parents, all chipping in to support the grow and development of our youth is what makes 4-H possible! In order to be eligible to be a leader, adult need to have enrolled online at https://wi.4honline.com and completed the 4-H Volunteer in Preparation (VIP) training. 
2017 handbook Lastly, start regularly attending meetings and getting actively involved in your 4-H club and projects!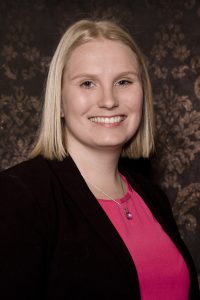 4-H Program Coordinator
Katelin Stenroos
katelin.stenroos@wisc.edu
715-395-1365
1313 Belknap Street, Room 107
Superior, WI 54880