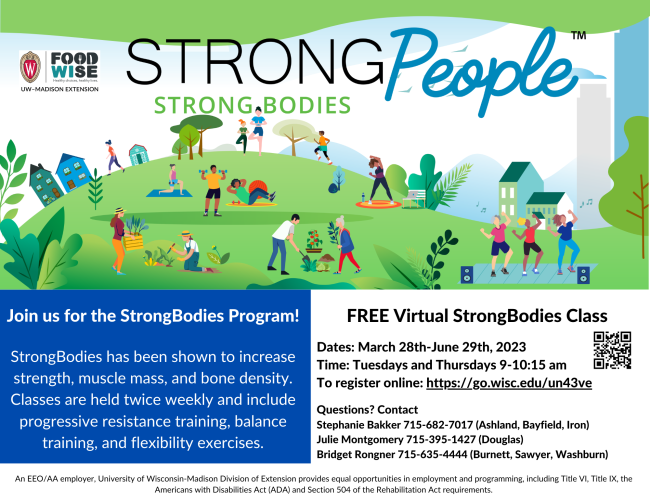 Join us for the StrongBodies Program!
StrongBodies has been shown to increase strength, muscle mass, and bone density. Classes are held twice weekly and include progressive resistance training, balance training, and flexibility exercises.
Dates: March 28th-June 29th, 2023
Time: Tuesdays and Thursdays 9-10:15 am
To register online: https://go.wisc.edu/un43ve
Registration closes at the end of the second week of classes.