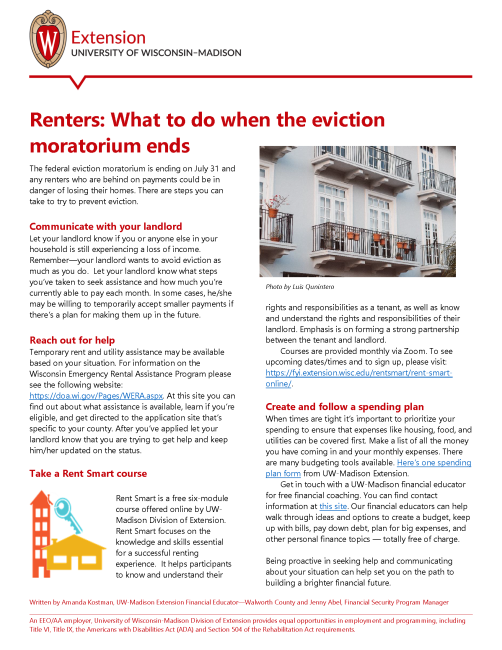 The eviction moratorium ends July 31st. We have some steps you can take to try to prevent eviction.
For information on the Wisconsin Emergency Rental Assistance Program please see the following website: https://doa.wi.gov/Pages/WERA.aspx.
Take a Rent Smart Course:  Courses are provided monthly via Zoom. To see upcoming dates/times and to sign up, please visit: https://fyi.extension.wisc.edu/rentsmart/rent-smart-online/.
Get in touch with a UW-Madison financial educator for free financial coaching. You can find contact information at this site.