Triple P – Positive Parenting Program seminars provide parents of children ages 0-12 with a toolbox of strategies to raise confident and healthy children, build strong family relationships, manage misbehavior, and prevent problems from happening in the first place. Participate virtually from the comfort of your own home and walk away with more knowledge and confidence as a parent! Attend one, two, or more of the seminars at no cost to you.
For More Information Contact:
Rich Tunell – rich.tunell@gmail.com
Sherry Boock – sherry@casda.org
Tracy Henegar – tracy.henegar@wisc.edu / 715-395-1426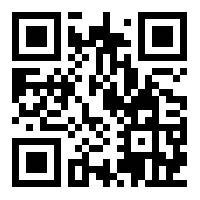 Scan with phone camera to open registration link.
Please see our Facebook page for more events and information